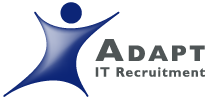 Interview Tips & Techniques
Revisit your CV prior to the interview as you may have a number of CV's focused on different positions.


Always arrive at the interview venue with plenty of time to spare.


Ensure that you look presentable.


Find out as much as possible about the company - request a brochure or view their web site. This will give you an overview of the company, their business and its culture.


Do not smoke at an interview, even if the interviewer does.


Answer any questions honestly and if you don't know the answer, say so.


Maintain eye contact throughout the interview and show your enthusiasm.


At the end of the interview, attempt to accertain your standing - a second interview, a rejection or comments on your CV.
Ensure you have all the details of the interview including directions and job specification where possible.