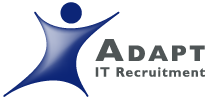 Contractor Information
Thinking of Contracting?
As an experienced IT professional you may at some point have thought about contracting. This section will give you some ideas on how to go about it and some of the things you should consider: -
Marketable Skills
The first question to ask yourself is: - are your skills marketable? If you are working on some of the latest software or hardware technologies or have a specialist skill that has moved away from popularity then contracting may be for you.
Personal Circumstances
Your personal circumstances may have some bearing on your suitability as a contractor. Bear in mind that even with the latest IT knowledge their may be periods when you are out of contract with no potential contracts on offer. Will you be able to cope with these periods out of contract either financially or emotionally? Sometimes contracting will involve you being away from home: - is this something you and your family are prepared for?
Benefits
The benefits of being a contractor can by far outweigh the negative aspects of contracting. Some of the benefits are: -
The ability to decide when and where you work


The opportunity to work at different types of Companies and Industry sectors.


You can avoid some of the "office politics" associated with some companies.


And finally – you are you own boss!

What next

If you believe that contracting may be for you, before you do anything you should talk to a few recruitment agencies who come recommended or you may have heard of in the past. Use this information to assess if your skill are marketable, is there enough work in your area and what sorts of rate you can hope to achieve. Only when you have this information can you make an informed decision.

The next step is to register with between four and six agencies who will hopefully be able to help you with your search in finding your first contract. At this time you should also investigate how you would like to operate as a contractor. There are two ways you can operate as a contractor: -

Limited Company

Using a limited company means that you become a director of your own limited company and are therefore responsible for it. This includes ensuring that all tax and national insurance payments are made accurately and on time. Annual returns are completed and the company is run in a professional and ethical way. This method usually involves quite a lot of paperwork but you can enlist the services of an accountant to do this for you.

Umbrella Company

The other most popular method involves using a management or "umbrella" company. The umbrella company take over responsibility of all financial matters including any deductions that are due and invoicing the agency for your services. Again if you are considering using an umbrella company look around to get some idea of the charges they will make and any additional benefits they may provide.

Further Information

For information about contracting and IR35 visit www.hmrc.uk.ir35

For information about setting up a limited company visit www.companieshouse.gov.uk

And Finally

If you require any further information or we can help in any way please feel free to contact any one of our consultants.