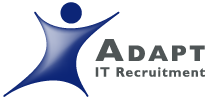 IT Systems Analyst - Milton Keynes
Location Milton Keynes Salary £30000 - £35000
Category Permanent Jobs Type IT Jobs
Due to continued success, my Milton Keynes based client is recruiting for a degree qualified SAP Systems Analyst.
The role will be focused on providing solutions to the UK business arm and will provide opportunities to develop technical skills and business analyst skills with plenty of opportunity for personal development. With a background in SAP ERP (FI/SD) and ideally SAP Business Intelligence tools, you should possess excellent communication skills and be able to demonstrate the ability to learn new technical skills.
You will be responsible for liaising with business clients to develop enhancements to key applications, identifying options for potential solutions and assessing them for both technical and business suitability. Working as part of a team, you will be supporting the business IT systems and helping deliver projects to specification, time and budget.
Candidates should have excellent SAP ERP experience, good project management skills and a proven track record of delivering business requirements, business process design and functional design of IT enabled change projects.
Contact Mike King Telephone 01908 373373