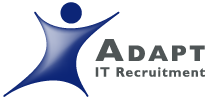 Graphic/Web Designer
Location Milton Keynes Salary £20000 - £25000
Category Permanent Jobs Type IT Jobs
My client is recruiting for an experienced Graphic/Web Designer to expand their design team. They are currently seeking a dedicated and personable talented Designer with experience of design across print and web. You will be a great ideas person with the creative ability to take an idea from brief through to final execution.

This is an excellent opportunity for someone to work on both digital and print design for both websites and apps.

The successful applicant will offer a good range of skills. They're looking for enthusiasm, a keen eye for detail and UI.

Candidates must be comfortable with the following:
• Illustrator
• Photoshop
• InDesign
• WordPress

Duties
• Ability to be customer-facing and comfortable in a meeting. You will need to liaise closely with our clients to ensure the successful delivery of projects.
• Demonstrable experience of designing across a variety of media platforms
• Ability to build Wordpress websites aswell as being able to design bespoke websites (not build).
• Understand design for email marketing.
• Be proactive, organised and eager to learn.
• Reliable and enthusiastic with the ability to meet deadlines.

Your responsibilities
• Design of traditional marketing materials: logo's, leaflets, brochures, advertising, exhibition graphics
• Create engaging, effective eshots for email marketing.
• Design and build Wordpress websites using templates, design bespoke websites for our in-house Developers to build
• Design of smartphone apps
• Social media graphic creation - know and understand the formats required.
• Keep up to date with industry trends and innovations.
• Work with us to expand the design team and develop the WordPress website side of the business.
Contact Mike King Telephone 01908 373373